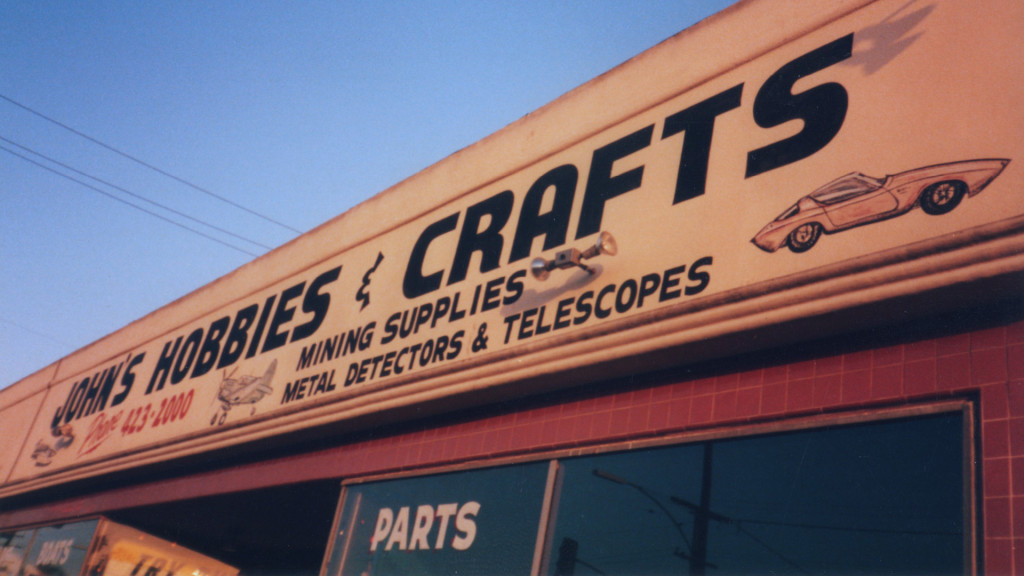 John's Hobbies and Crafts storefront mid 1980's
Long Beach, California
My dad has always had a passion for gold prospecting, radio control systems, and models and crafts. Early in the 80's, just before I was born, he decided to open his own hobby shop and indoor carpet track which he kept in business into the late 90's but eventually had to close due to the poor economy around the time of the recession.
He still has a ton of new old stock so I created a simple online shop for him to start listing his stuff: John's Hobbies and Crafts
Growing up on the floor of the shop after school planted a seed that would sprout into a passion for UAV systems and first-person-view racing.