During the International Drone Day event at Apollo Field in Van Nuys, CA, I met John Reid from RotorDrone Magazine. After chatting for awhile about FPV racing, he invited a few friends and I out to a photoshoot for an article in their May/June edition, along with the guys from UAV-RC and X Hover.
After a long night with no sleep, we left around 3AM to get out to the desert by the 6AM meetup time. On my second flight out one of the KISS ESC's caught fire after a hard crash, so I only had my backup quad to last me the rest of the day. The location was perfect for some proximity flying but I didn't want to wreck again and be out there with nothing, so I took it easy and just flew around a bit instead.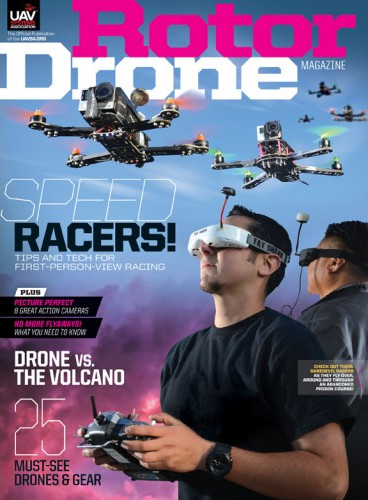 Make sure to check out the article in the May/June edition of RotorDrone Magazine available at Barnes and Noble bookstores.
Check their site out for a couple sneak peaks at the full article: