I was lucky enough to be selected to attend the Los Angeles preview screening of the Rotor DR1 movie hosted at the legendary Culver Studios lot.
The film was produced by Chad Kapper and Tom Nicholson of Stonekap Entertainment and is based on a community collaborated storyline set in a post-apocalyptic world featuring a multirotor aircraft as one of the lead characters.
Originally released as a series of webisodes, editor Christian Serge Nelson was able to trim them down and add a mind thrilling score and soundtrack combination with composer Patrick Casteel to bring the individual episodes together into a complete and solid motion picture that captivated everyone in the audience.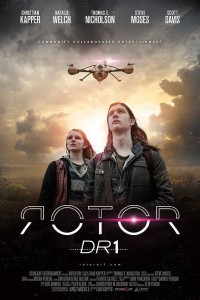 When I first arrived at the Culver Studios lot, I wasn't quite sure where to go (even though a map was provided). I was running a little late so was worried they had already started and I missed it! At the security booth, I ran into one of Tom's friends who was already getting directions from the guard so I told him I was just gonna follow him.
After crossing a few streets and checking in with the other security guards we went up a path toward the back of the Mansion building. My initial thought was that I was in the wrong area because Chad and Tom were just hanging out talking with everyone. I thought there would be a separate 'general screening' area and that I managed to tag along into the 'backstage' crew party, but actually I was in the right spot all along!
I met a couple more of Tom's friends who just arrived and had started to chat with Ken, an aerial filming professional in the industry, then Chad noticed my FliteTest jacket, tapped me on the shoulder and introduced himself and Tom. I was expecting them to be there to talk about the film but didn't think I'd have the opportunity to meet them. The atmosphere really felt like an exclusive Hollywood screening party getting to hang out with some of the cast and crew, their friends and family.
About fifteen minutes later, we all went into the DeMille Theatre screening room and once we got seated, Chad, Tom and Christian spoke a little bit about the film and then it began rolling.
The re-cut intro was much more cinematic and engaging and set the perfect mood for the opening scenes. 4C and Hashtag garnered laughter at their witty interactions and subtle easter eggs kept keen eyes on a vigilant lookout to spot all the minute details.
Exciting shots from the drone's perspective were generously spliced throughout the scenes and brought to life an otherwise robotic character, giving it personality and a voice even. Unfortunately, some scenes and characters from the webisode series did not make it into the final cut, but their stories could still easily be integrated into a future sequel or side storylines.
The film absolutely felt right at home on the big screen and I am really looking forward to seeing what's in store for the next season.
Be sure to watch all the episodes and follow the Rotor DR1 team on Facebook to help contribute to the continuing storylines of the characters.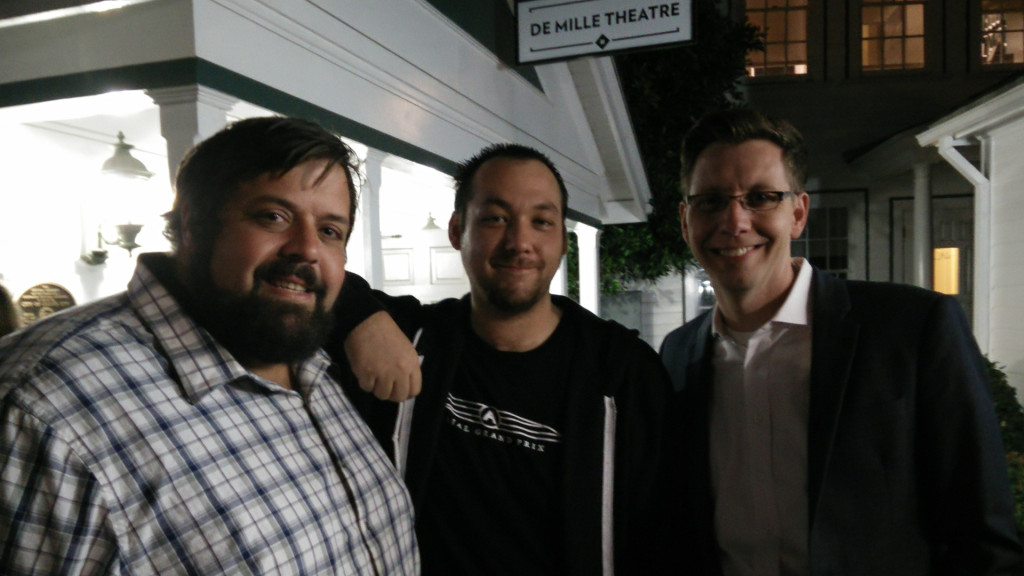 Thank you Chad, Tom and Christian for being so friendly and welcoming and to everyone who made the event possible!