After Drone Nationals I made a goal to start attending events further away from home in order to become more comfortable with travelling long distances with all of my quadcopter gear. This past weekend I had the honor of attending my first "invitational race" to fly at the 2015 Atlanta Maker Fair Drone Challenge hosted by the Drone Racing Club of Atlanta. I was really nervous about travelling as this was the first time I would be taking everything on a plane since the prior races I attended in Sacramento and Las Vegas were short road trips.
The organizers coordinated with everyone on Facebook and a few of the other pilots had to cancel last minute but we still ended up with a tight-knit crew of a dozen pilots on the first day.
Getting through TSA Security at LAX was kinda funny since they really didn't know what to do with the quadcopters. I figured with the LiPos being carry-on, they would of course have to go through the bag, but I was bringing an armada: Honeybadger, Raiju, Sigan180, Blackout 250 and my Twitchity Hex. The screener asked her supervisor a few times "The rules say any electronics bigger than a cell phone so… all of these ??" and after he confirmed she started swabbing them and putting the test strips into the machine. They didn't seem to care at all about the batteries in the LiPo bag.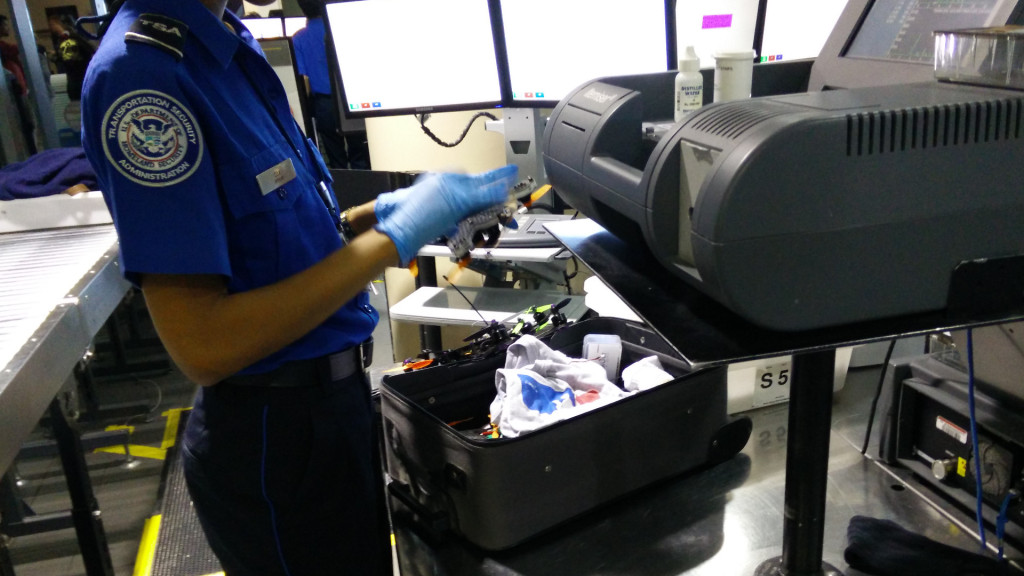 After they were all checked she said "I'll go ahead and let you pack your race cars since they look delicate." I laughed and pointed out the only real delicate parts are the antennas and that I was about to go crash them into concrete at a parking garage race. She was a bit surprised and I thanked her then got them all put back away. The rest of the boarding process was uneventful and I landed in Atlanta Friday evening around 9pm.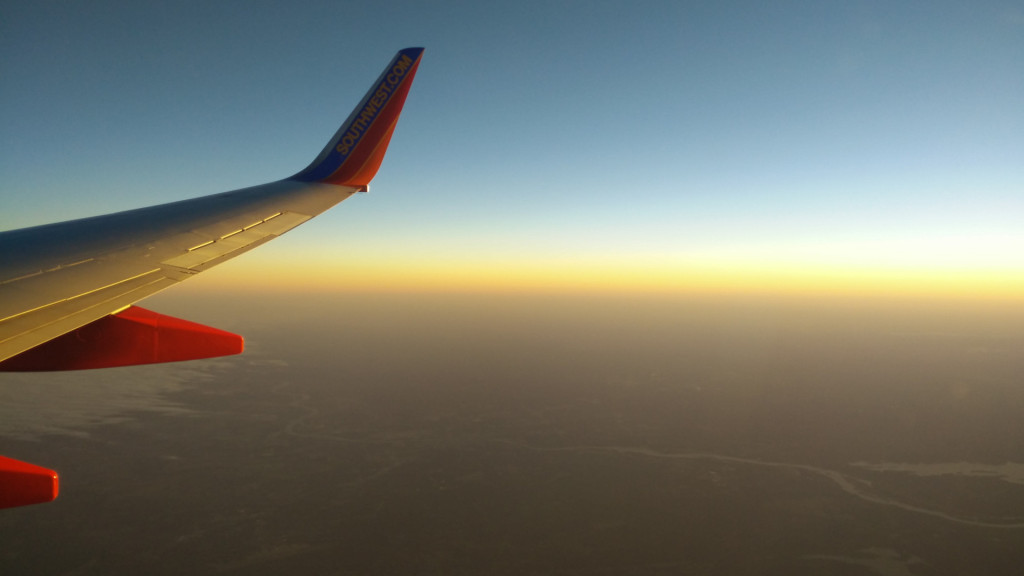 My ride to the hotel from the airport didn't pan out due to bad timing, so I signed up for Uber and the first driver assigned to me was Ishmael. He had traveled from Ghana living in Atlanta for about four years, a religious and meditative fellow and when I mentioned I was both tired and hungry he asked if I wanted to stop and grab food on the way back to the hotel. Even though it was about 10pm in Atlanta, my stomach time was on 7pm LA time and so I agreed and we started talking about places to go. He suggested a popular restaurant that other people always asked to be taken to but it was far away, so we ended up stopping at a Waffle House. At the last second though, we saw a Checkers drive through in the same parking lot and decided to just go there to make it easy.
It was a poor decision and I ended up getting food poisoning that night from the chicken strips I ordered. The next morning I woke up feeling queasy and nauseous still and was unable to eat more than a few bites of a breakfast sandwich before the races. I drank a few cups of orange juice and water but didn't eat again until that afternoon when I managed a little more than half of a chick fil-a sandwich.
The rain was constantly drizzling, just enough to blur camera lenses and fry electronics so we weren't able to fly anywhere outside. The incredible course the Drone Racing Club had laid out was completely swamped with large puddles and as one of the organizers joked, an actual 'live stream'. I felt heartbroken to see how much work they had put into it and the weather being so unrelenting, but it was inspiring to see everyone still working diligently to get everything set up just in case there was a window of sunshine to dry everything up. Unfortunately that window never came and we ended up going with the backup plan to hold the races in the parking garage.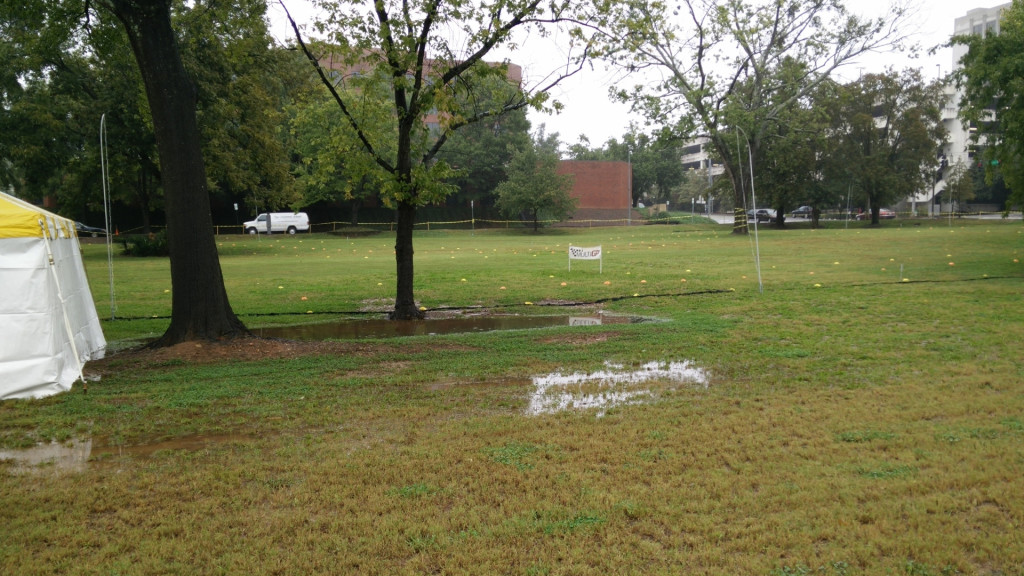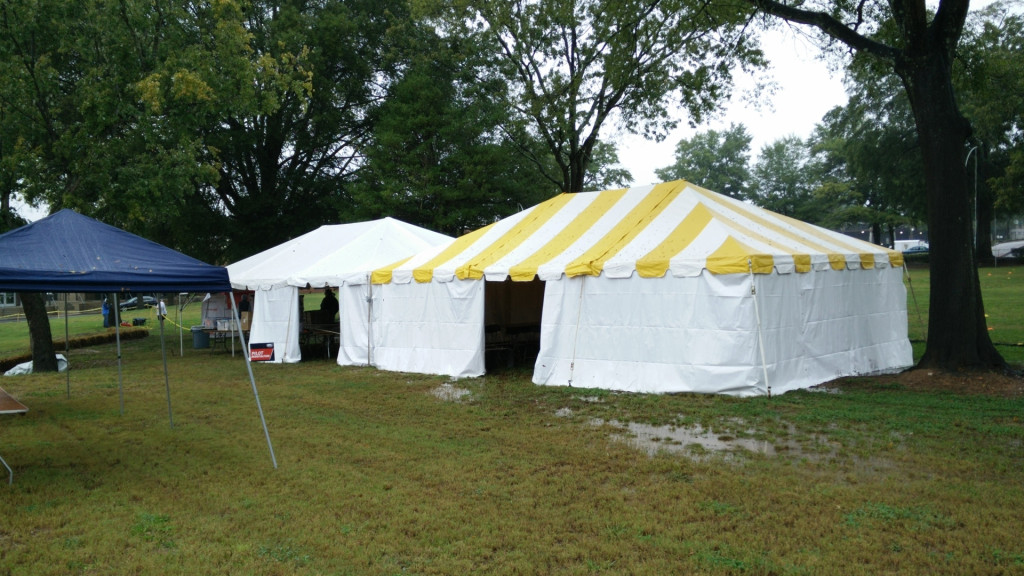 Up in the parking garage, Chris Thomas began pulling PVC and MultiGP Gate parts out of his bags and looking at the solid walls of concrete to see how he could best get them set up. Wedging the pvc into the small gaps, he cordoned off a makeshift racing gate using a concrete pillar as a central apex and wrapped a 'candy cane' shaped course up one direction and down the other. At the far end we used a barrel as a hairpin, a second hairpin that dropped over a metal railing to the lower level, a third hairpin around a MultiGP flag at the end of the hook before sweeping back around around the other side of the central apex again and through the timing gate.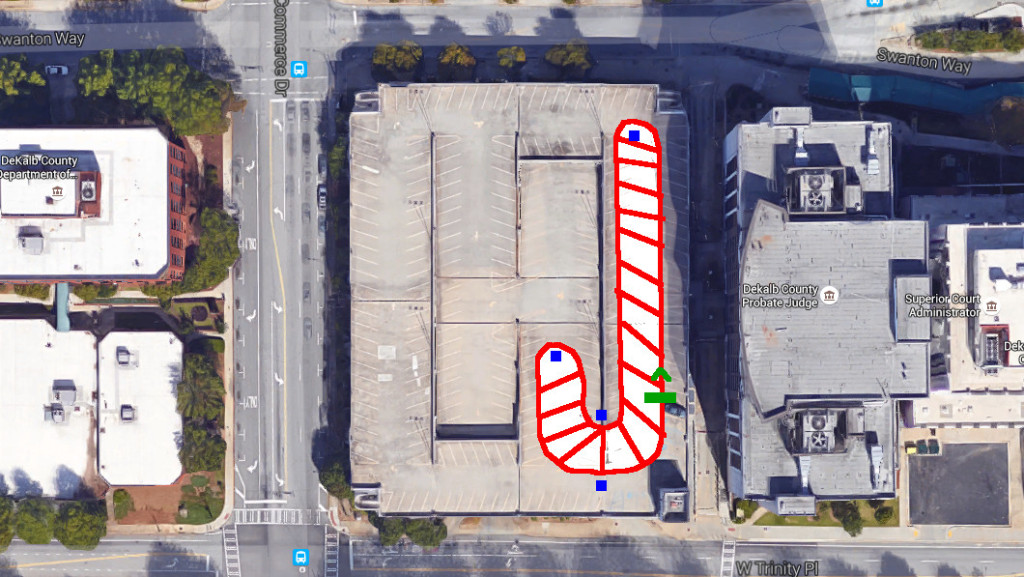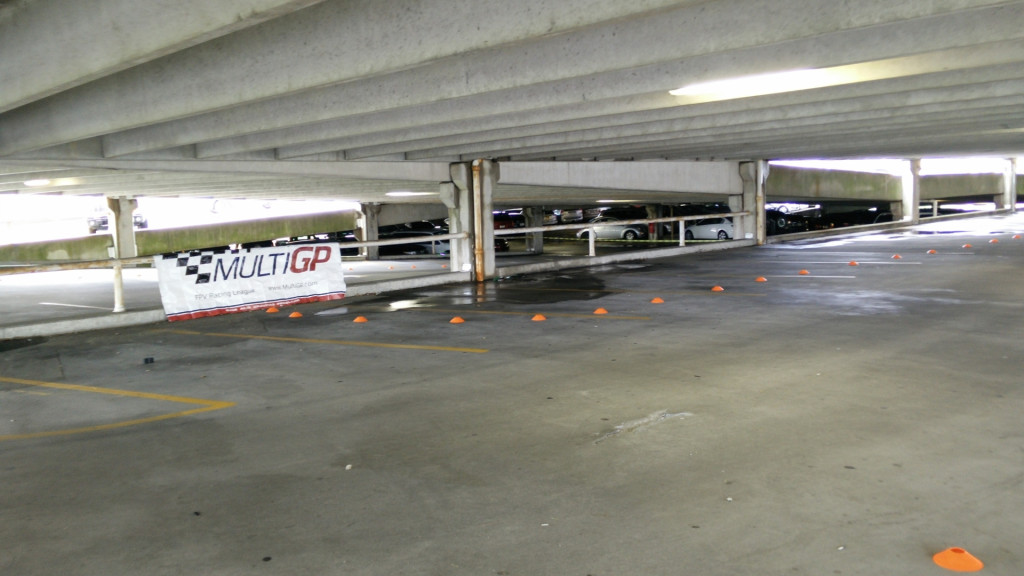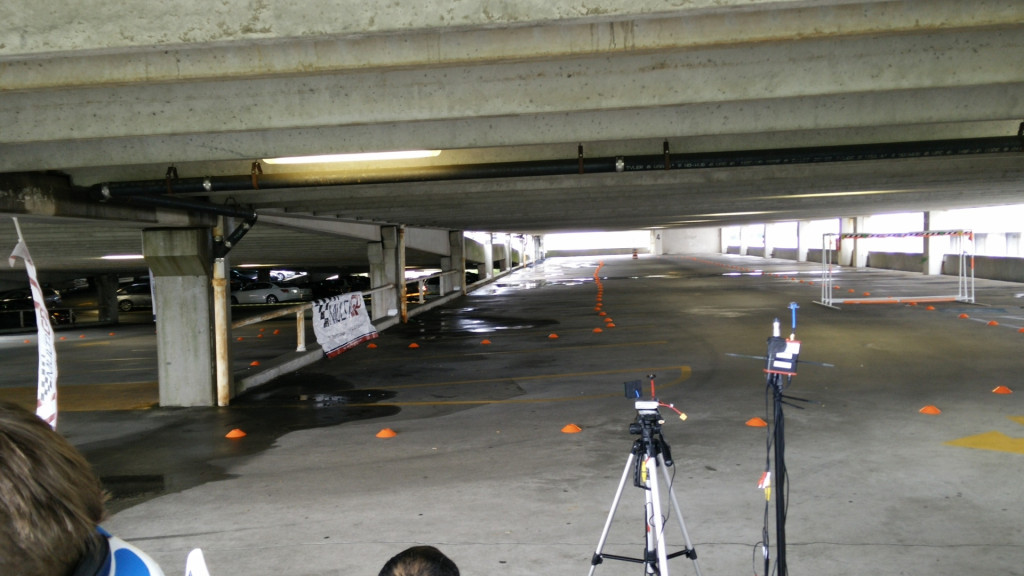 As I was being interviewed by a couple media guys there, Brian Morris's quad decided to get wild and he ended up with a couple slices on his hand which required a trip to the hospital. He managed to make it back in time for the races, and like a true competitor went on to win first place at the end of day.
On the first race we didn't run the timing transponders, so of course I was able to run about four good laps before crashing and breaking all my HQ5045 (non-BN). Unfortunately, I didn't plan well enough for the parking garage and brought too much HQ5045BN and 4S and not enough HQ5045 and 3S. The following two races I kept drifting out of the sweeper and smacked into the timing gate twice, one of the times getting hung on the timer cables.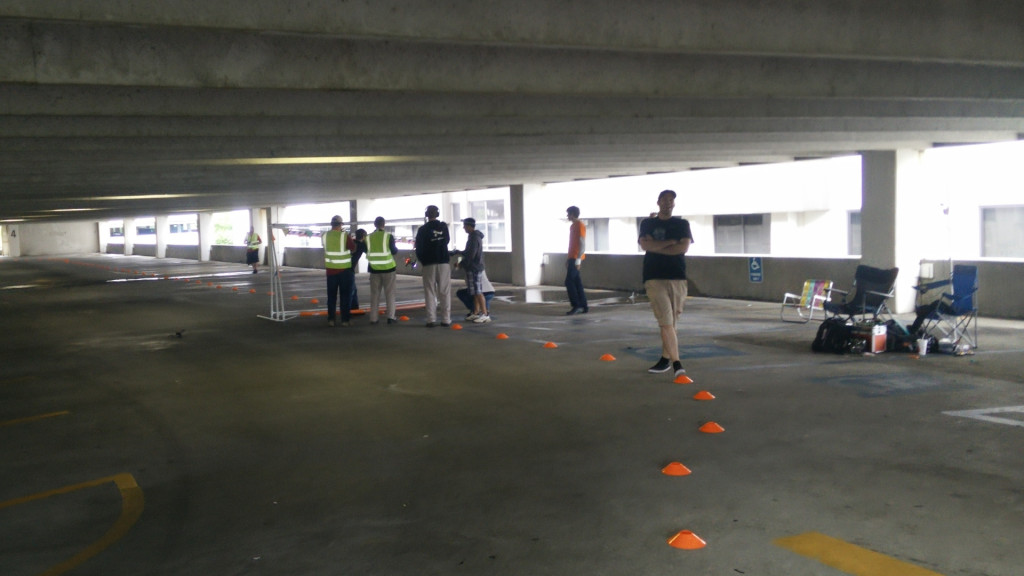 The buzz of the quadcopters started drawing the attention of people parking to attend the Maker Faire and a few spectators hung around the edges of the course and behind the pilot area to watch and ask questions as we raced.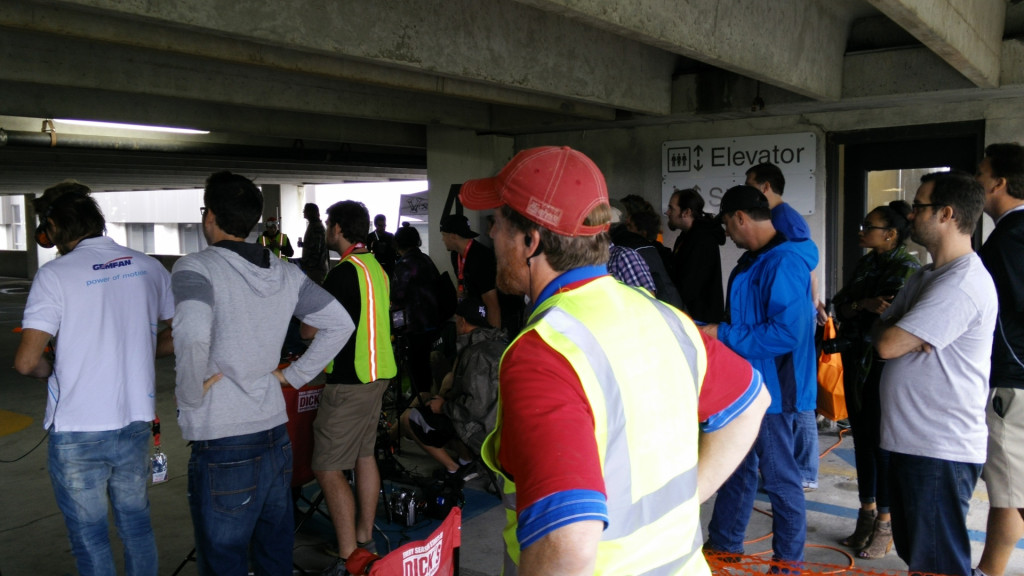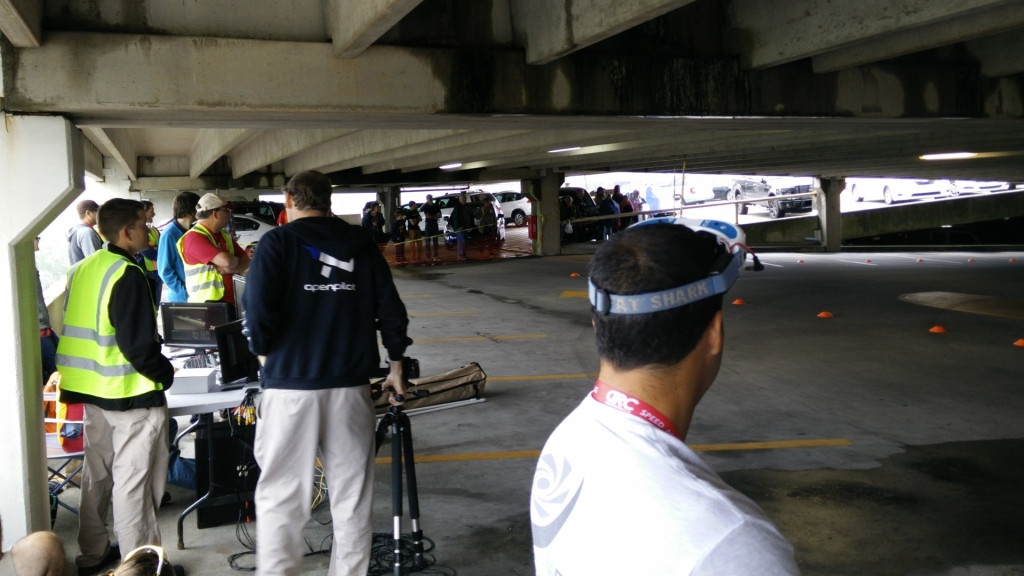 After the final races were finished we all went down to do pilot interviews in the FPV Racer Magazine tent which still managed to look like a sterile cleanroom on camera despite the muddy conditions.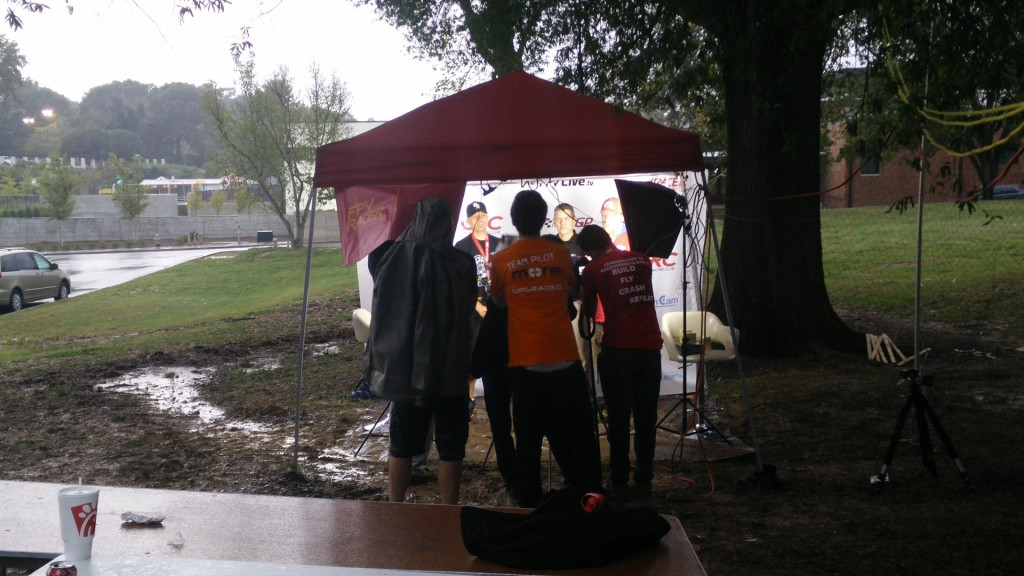 That evening, Phil Freybott suggested we all go to a popular taco restaurant 'Taqueria del Sol' and even though Chris and the other guys had just went to a different taco place the night before, they reluctantly agreed to have them again after Phil was able to sway them into it. The tacos were really delicious, possibly best tacos I've ever had! Getting to hang out with everyone was a great time and we all went back to the hotel to prepare for the next day hoping the rain would clear up to allow the Freestyle events to take place.
Unfortunately the next day went down pretty much like the previous with continuous rain throughout. We opted again to race in the parking garage and they had the safety nets up for the last rounds of races. Mr. Steele showed up and it was cool having a chance to meet him but we didn't get to fly together since the rain had forced us to cancel the freestyle competition. After another round of MultiGP point races, we all went down to the Maker faire where the winners were awarded prizes and the raffle prizes were given away, then we all packed up and made our ways back home.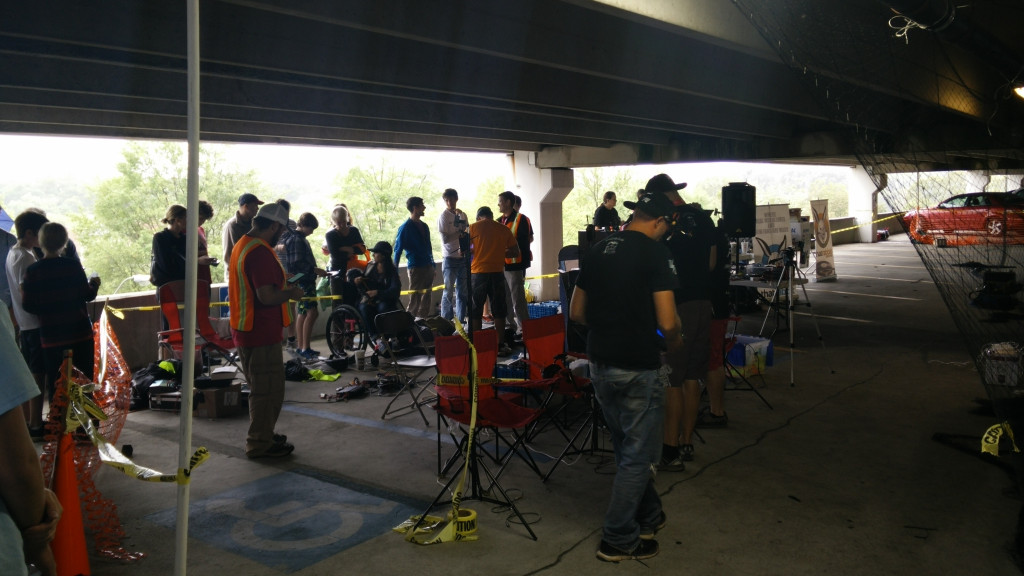 The VooDoo guys are some genuinely awesome dudes and I can't thank them enough for everything they did to help me out while I was there. Thank you to the whole crew: Zach, Joel, Cody thanks again for the Pulse battery to test out and Mac and Jameson for letting me tag along and driving me to and from the hotel the entire time. Jefte thanks so much for the HQ5045 prop trade I wish I had asked for them sooner and you know I got you hooked up whenever you are out in Cali. Abel and Sarai you guys are such extremely nice and down to earth folks it's like flying with old friends, thank you for that set of props to help keep me out of the ceiling on those last races even though I was still doomed being stuck on 4S! Jon it was really cool getting to hang out with ya at the hotel bar and thanks again for taking me to the airport and helping me out the last day before heading out. I only briefly got to meet the other pilots that were there but it was still fun getting to fly with everyone that was able to make it out.
I am really lucky to have been able to attend the event, despite all of the challenges and setbacks. I still had a great time racing against and flying with some incredibly talented pilots and look forward to every chance I get to fly with these guys again. The organizers were all incredibly nice and helpful despite my constant bugging about things, and I'm extremely grateful for all their help and hard work that was put in to make the event successful.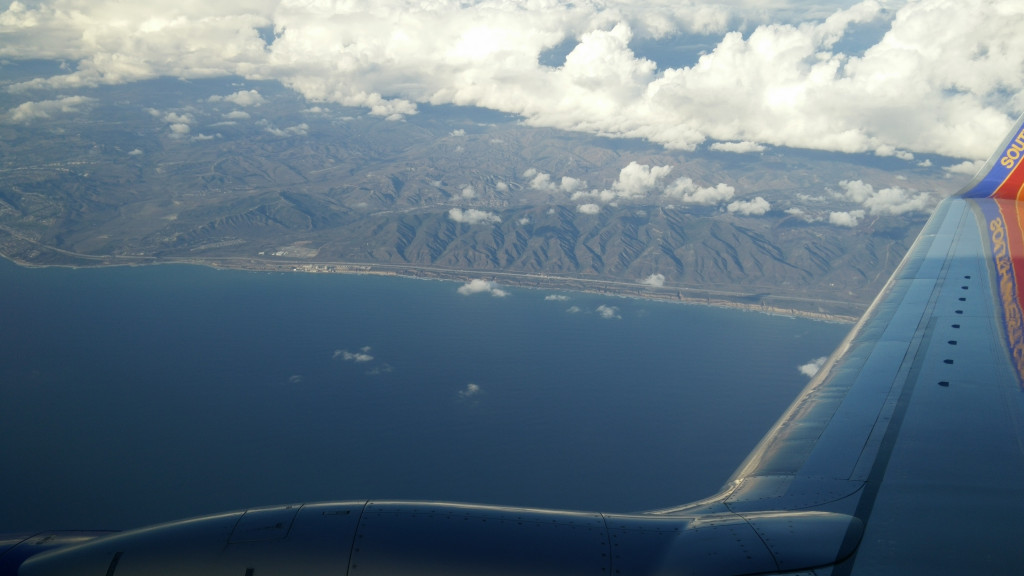 Back home, as if I hadn't had enough rain, the sunny California weather decided to tease me just a little bit more and prevent me from flying any packs the day I returned.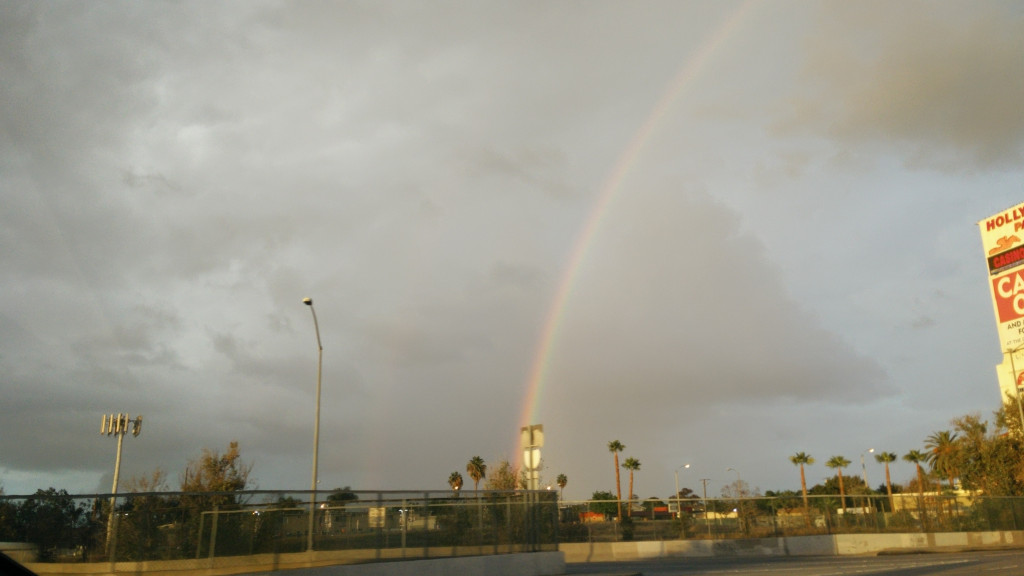 Big thanks again to Todd Wahl, Chris Thomas, all the other pilots, organizers, volunteers and spectators and everyone else involved!
Please make sure to check all these guys out!!